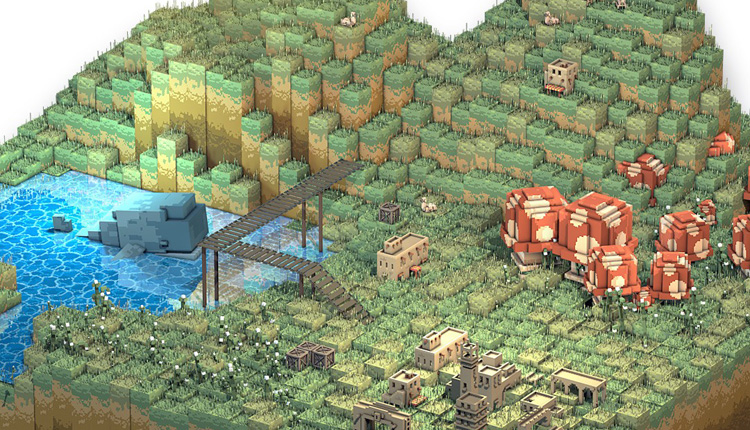 Forthcoming blockchain user-generation content and gaming platform The Sandbox has announced it's raised $2.5 million.
The combined investment and token sale was led by South Korea crypto asset fund and accelerator Hashed.
Other participants included ID platform Helix, blockchain investment fund True Global Ventures, accelerator Blocore, nextgen blockchain Thundercore, Kakao subsidiary Klaytn, and Stillfront COO Alexis Bonte.
As well as the investment, The Sandbox has announced a partnership with Klaytn, which will grant access to mobile messaging network Kakao, which has 40 million active users globally and in South Korea.
Hashed will also work to accelerate The Sandbox's adoption in South Korea and Asia.
Minecraft on the blockchain
Based on the 2D mobile game franchise from developer Pixowl (acquired by publisher Animoca Brands for $5 million in 2018), the blockchain-version of The Sandbox combines multiple elements.
These include a 3D voxel editor (VoxEdit, now launched in beta), a marketplace for user-generated assets (due Q3 2019), and a collaborative gaming platform (due Q4).
"The Sandbox offers everyone access to a new economic model where players and
creators fully participate in the value creation chain and can benefit from the new
paradigm where content is the platform," commented Pixowl CEO Arthur Madrid.
You can find out more about The Sandbox via its website.